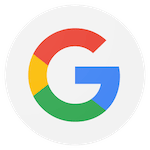 As a father who's head over 20 years' experience in martial arts, it is very difficult to impress me, my standards are extremely high.
I cannot express this enough, our community, our country, and our world would be in a much better place if the values of what Mr. Kim and Ms. Jamie instill on their students.
Building up one self-confidence is one of the most difficult task but it's also a life core ability that can dramatically improve one's life. Every instructor, and I mean every instructor here holds tremendous values and is able to help anyone who attends this school become a better version of themselves.
I do not believe one would find a better investment in their child's development then attending this studio!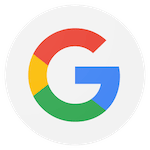 Character. Loyalty. Family. These words are often tossed about in today's society without consequence, but if they were internalized by our citizens, we'd have a better world. At Oro Valley ATA, these aren't just words – they're the foundation for what Chief Master Choi, Mr Kim, and all the instructors have cultivated into a community institution that produces men and women of character first and world class martial artists second. If you want to earn a black belt or you want your kids to earn black belts, the sheer number of champions that Oro Valley ATA has produced is evidence that this is the hands-down place for quality martial arts training. However, it's about so much more. If you want your family to develop better self-confidence, self-control, and communication; look no further. You'll be amazed to watch your kids and yourself grow as the lessons you learn at Oro Valley ATA extend into the home, and the lessons from home are reinforced by the instructors at Oro Valley ATA. You will be blown away when you see your kids do things they didn't believe they could do just a week earlier. It's worth every penny, and unlike other schools, there aren't any hidden fees. I've had the best martial arts instruction of my life here, and it's truly been amazing to share this journey with my son and to watch him excel. I've also made some incredible friends in the positive environment that Oro Valley ATA students and instructors alike work hard to foster. We'd be members here for life if we weren't moving for work. Our family will miss our Oro Valley ATA family, and if you're curious about what this school has to offer, we hope you have a chance to experience the magic here for yourself!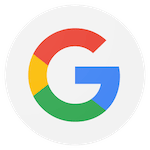 My son, now 13, has been part of Oro Valley Martial Arts for four years. I cannot say enough good things about the program. The personal and physical growth my son has gained throughout his training is amazing. Miss Jaime and Mr. Kim focus on the whole person and do a great job of incorporating life long skills such as being a good human, learning how to be a good leader, understanding the importance of being a good family member and being a good friend. Their door is always open and work with each individual student where they are at and help them grow. Throughout his training, my son has learned the value of goal setting, hard work, and how to win and lose with grace and integrity. Mr. Kim emphasizes that it's not about the belt, it's everything else. The training and lessons he's learned will transfer to all aspects of life.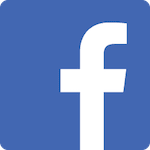 Mr. Kim and Master Choi provides a very traditional tkd environment. They will challenge you to achieve more than you thought possible.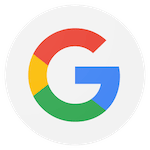 Oro Valley Martial Arts is a fantastic place to train for people of all ages. Chief Instructor Mr. Kim and Head Instructor Miss. Jamie operate with the intention to improve the physical, mental, and emotional condition of each student. You always feel welcome when you walk into that building, and eventually the people there will begin to feel like family. If you have a child and are looking to get them going in martial arts, we highly recommend the kid's classes at this location. The team of instructors are clearly dedicated to helping these young kids improve themselves. If you are a teenager or an adult looking for a place to train, we once again recommend this location. We are sure you will find much enjoyment and fulfillment in the classes offered, as well as increased capabilities within the realms of physicality and self-defense. Oro Valley Martial Arts is a business built to help people become better in all aspects of their lives.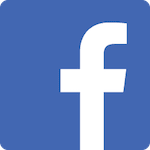 My daughter has thrived here. Such a great environment for the whole family. Mr Kim is awesome with the kids and helps in many ways. He really cares about these kids as a whole and is very helpful in their development inside and out of the classes. I am so thankful for this program. Has really helped my daughter with controlling her emotions good and "bad"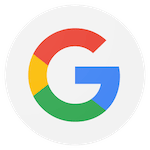 We love GTMA Oro Valley Martial Arts! My kids are always looking forward for their lessons. They teach martial arts and life skills. I love how they teach my kids good values and leadership. Mr. Kim and Ms. Jamie are great with kids. All the instructors are well trained. We love their party packages too, it's fun and engaging. I will definitely recommend them to all my friends.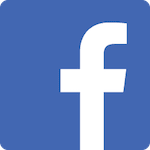 Love Oro Valley ATA. They've been nothing but amazing, professional, welcoming, and provide a safe place to train with lots of room. My daughter been going there for almost a year and a half now and I've recently joined as well. Mr Kim, Miss Jamie, and all of the instructors have been awesome to work and grow with! Thank you Oro Valley ATA!!!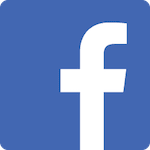 My daughter Gracie has been a student here since she was 6 yrs old, now 12. She asked us to 'try' it and we couldn't be more blessed with the results. She has found her voice and no longer the shy timid girl anymore. Mr. Kim, Miss Charity, and Miss Jamie have instilled quite the life skills necessary for a pre-teen!!! Completely worth the time and money invested. We LOVE 💗 OV ATA! -The McWhorter Family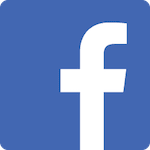 This is My second summer camp I've attended. Mr. Kim is awesome. Great cardio, and really good self defense knowledge.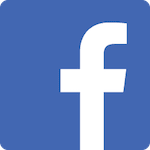 Mr. Kim and his staff at ATA have been amazing! My son who was diagnosed with high functioning autism has made dramatic improvements in his behavior and school grades. He wants to be the best he can be and I have to thank all the ATA staff. Our family is very grateful.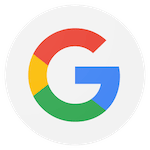 Oro Valley ATA is the best thing for my son. H.J. Kim is amazing and his staff is wonderful with all the students. They are incredible role models and make learning fun! I am very grateful to have ATA Oro Valley as a part of our family!